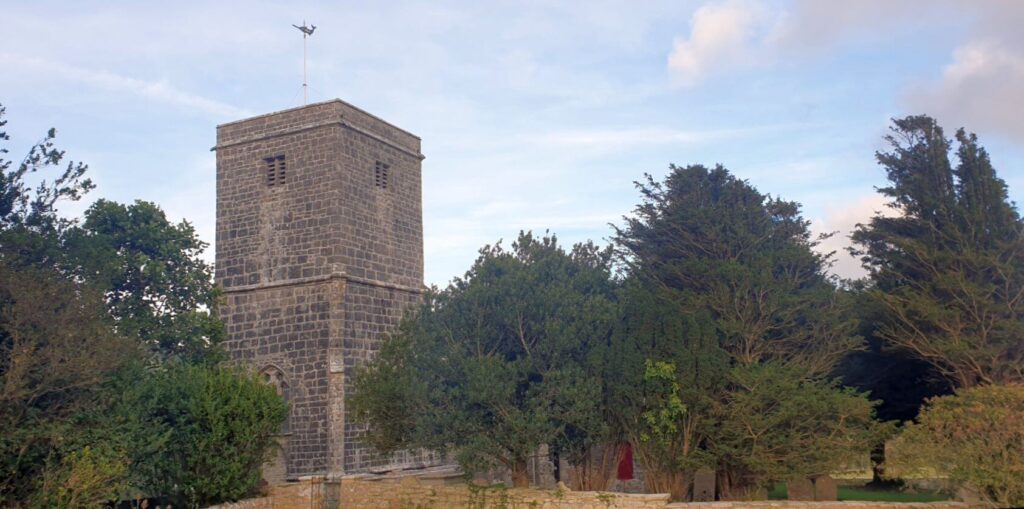 After walking the dogs on the beach at Swanage, we visited Steeple in Dorset, doing some research for Alison's family and taking pictures for the Findagrave website.
The church was built in the 12th century but – despite the name of the village – the church has a tower rather than a steeple. An ancestor of George Washington settled in the village in 1540 and the 'stars and stripes' arms of the Washington family can be found in the church.
During World War 2, part of the parish was requisitioned by the military as British and US forces assembled and trained for D-Day.