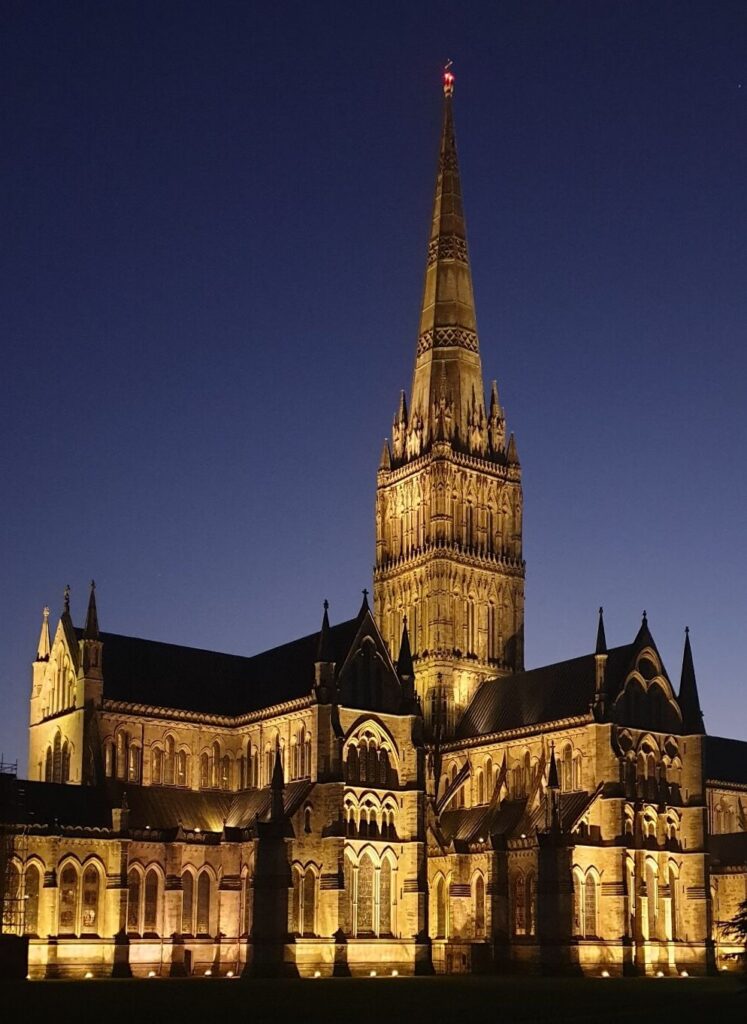 After shopping in Salisbury on the Saturday before Christmas, we walked back through the Close and took this picture of Salisbury Cathedral.
The Cathedral was started in 1220, replacing the earlier cathedral at Old Sarum – just to the North of Salisbury. The 404ft spire was finished 100 years later and (since the collapse of the Lincoln Cathedral spire in 1549) is the highest church spire in England.
The inside of the Cathedral includes one of the original copies of the Magna Carta. Alison grew up in Old Windsor, near where the Magna Carta was signed at Runnymede. Apart from the two in the British Library, the only other copy is in Lincoln Cathedral. Until last year we lived near Lincoln Cathedral and were able to examine the copy there.